– Have you checked your FCA regulatory permissions recently?
– Are your permissions still correct for your business?
– Are you planning on changing your business model, product or service offering?
Avoid an FCA fine by checking that the products and services you offer are covered by the correct permissions.
The following 5 Permissions are necessary if you're advising or transacting on Commercial Insurance
1. Advising on investments (except on Pension Transfers and Pension Opt-outs).
This includes recommending a specific insurance policy to a customer.
2. Arranging investment deals.
This covers a range of activities – for example, introducing a customer to an insurer or insurance broker, helping someone fill in an application form and sending a customer's application to an insurer.
3. Assisting in the administration and performance of an insurance contract.
For example, notifying the insurer of an insurance claim and negotiating settlement on the customer's behalf. If you handle claims on behalf of the insurer (and not the customer), this will not be a regulated activity, neither will providing information to a claimant or insurer in connection with a claim assessment.
4. Dealing in investments as agent.
For example, entering into a contract of insurance with a customer on behalf of the insurer (i.e if you issue cover notes).
5. Making arrangements with a view to transactions in investments.
For example, helping a potential policyholder to fill in a proposal form or introducing a customer to another intermediary, either for advice or to help arrange an insurance policy.
In the event of any changes to your business activity, you must apply for a change of permissions with the FCA. You cannot start new activities until the FCA has approved your application.
---
If you're still uncertain, the FCA website has a wealth of information. Read more about varying permissions.
Alternatively, discuss your query by phone here: 0800 111 6768 (freephone) or 0300 500 8082
*Expect to pay a fee to change your permissions.
About the author.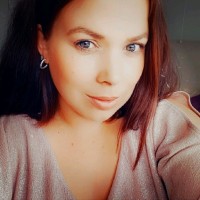 My name is Sarah Humphries, I am the Quality Assurance and Compliance Manager at PROTECT Commercial Insurance. Please feel welcome to contact me with any compliance and regulation questions.